New trees arrived
scaffolding there so they can fix the popouts (those white things above the windows)
original trees dug out of yard
cinder blocks for the veggie garden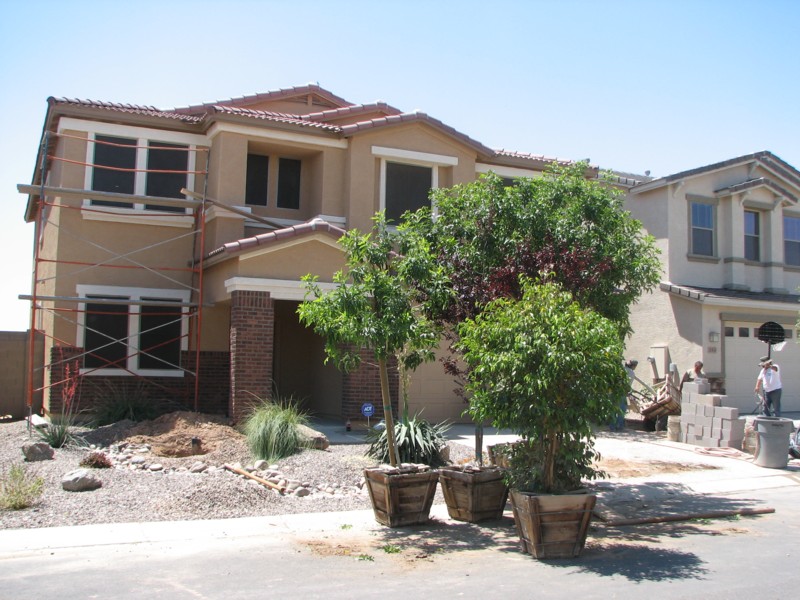 Original tree dug out
hole there for new one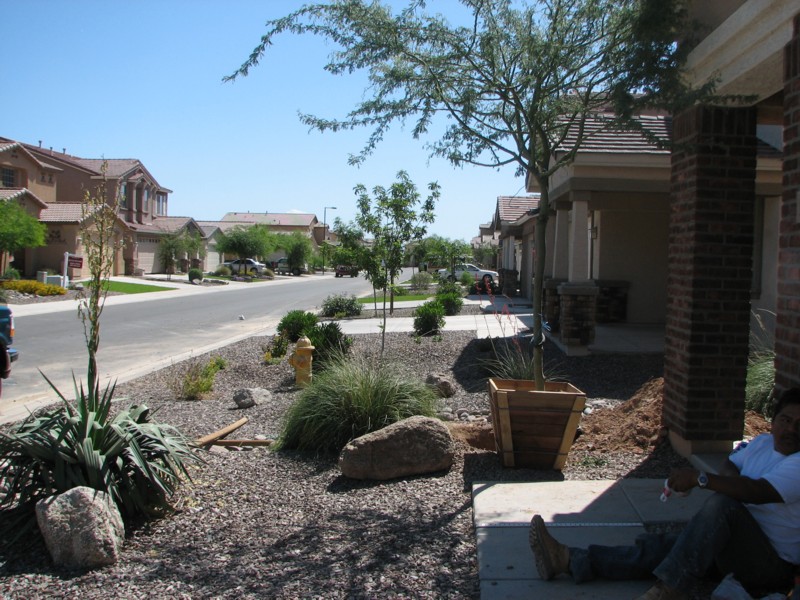 framing for concrete walkway
trenched for drain piping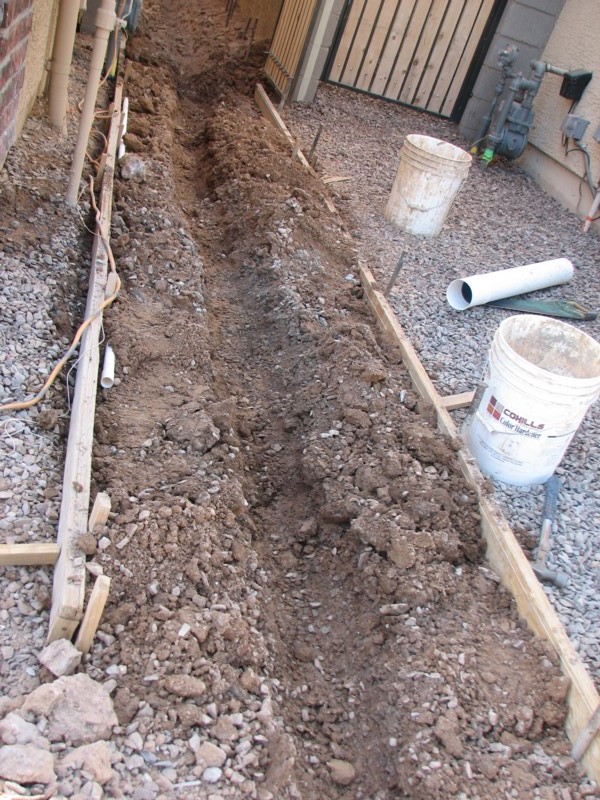 water pooled on front porch
concrete was sanded, sealed, then painted this industrial-grey color
at least the crime-scene tape has now been removed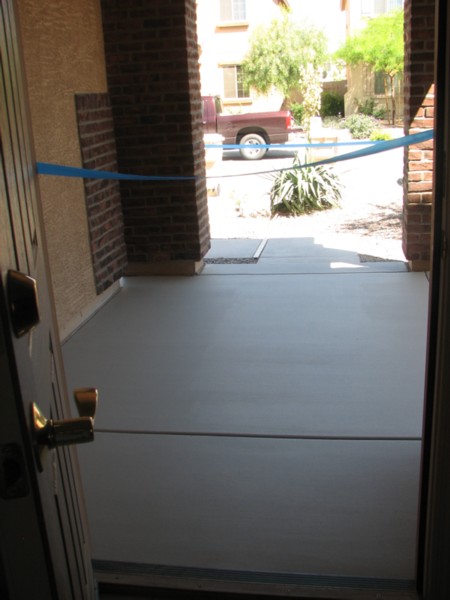 in the meantime, the painters were here and painted the complete exterior
So far, the painters are the only crew to have people who actually speak English.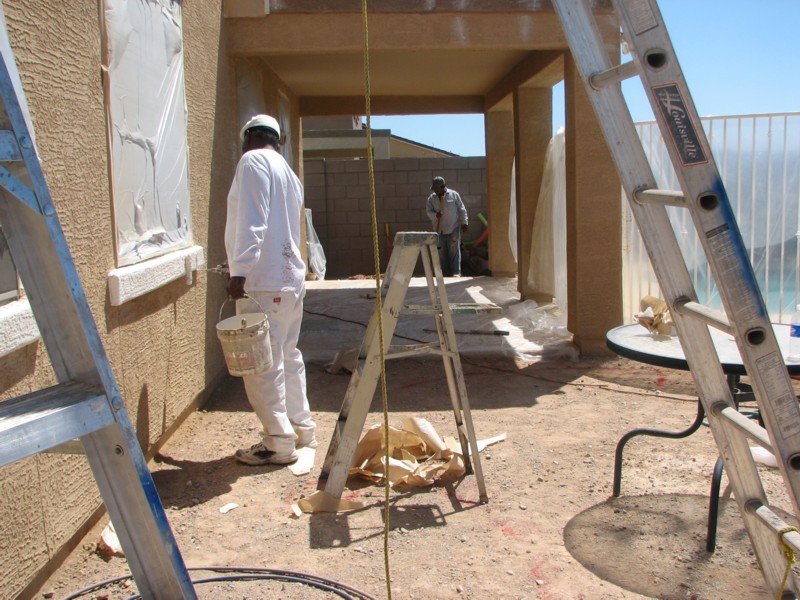 Every window and door was covered with plastic
Even the pool fence was covered
which brings up another story: next week, the whole fence will be dug up
and returned to the factory for sandblasting, sealing and double powder-coating,
which should have been done the first time, but wasn't. The fence is rusting.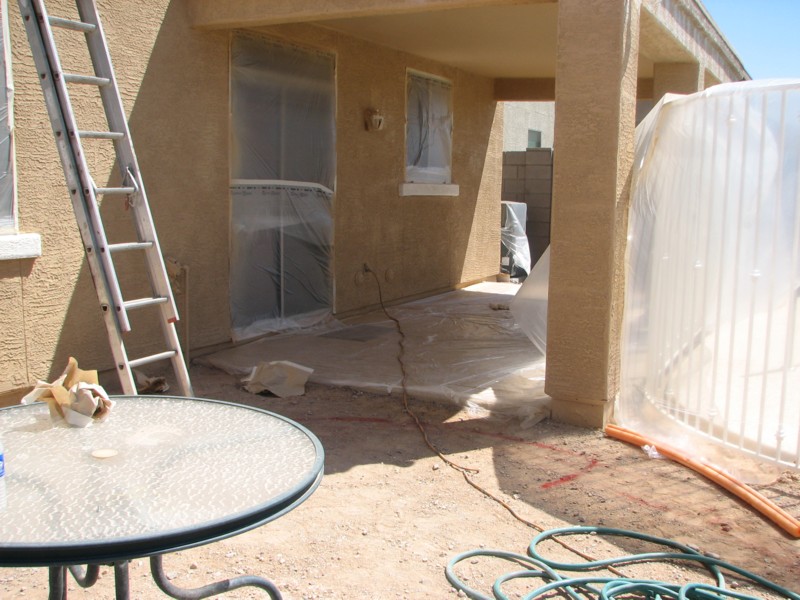 This will be a raised veggie garden
the area is larger than it looks here
see the photo two above this one -- or just imagine an ugly cinder-block wall
the cinder-block wall was grey -- now it's a textured earth tone
however, I'm not happy that you can see the vertical lines of the blocks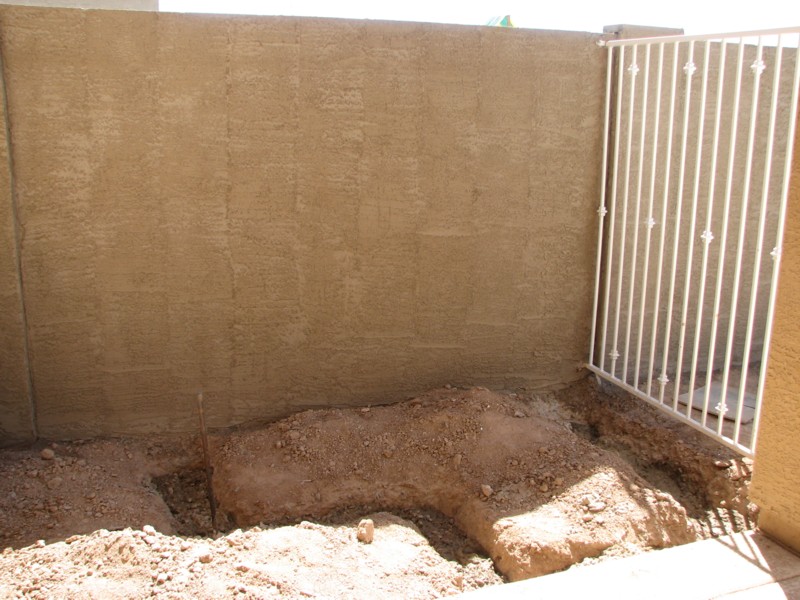 second-floor view of holes in backyard
and a rogue beachball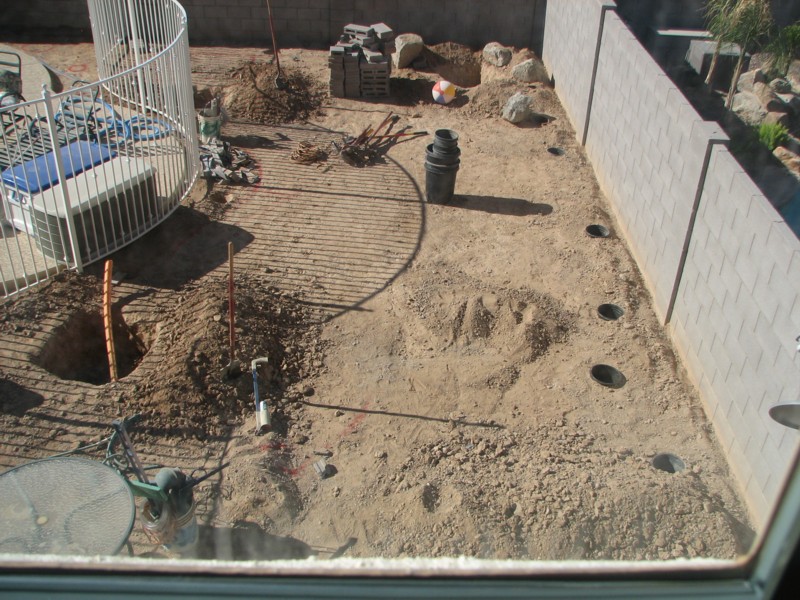 trees and shade!!!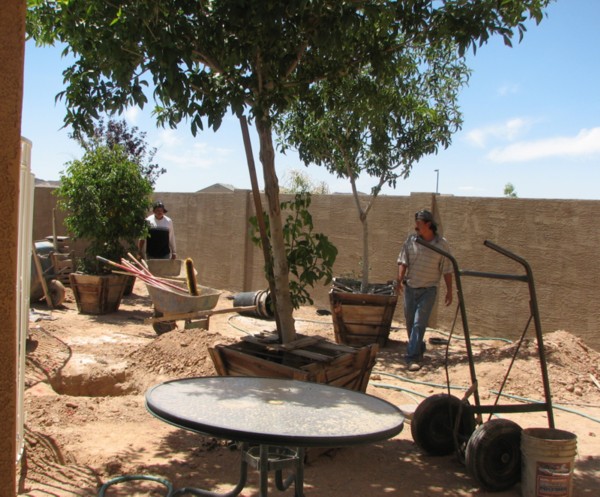 entryway tiles ripped out
Seeing as how the floor isn't level and the builder
cannot get the same tile, we are getting all new
tile in something that I actually like! (not to mention it will match the tile upstairs)
Unfortunately, the first step will be to remove around 800 square feet of tile.
As long as they have to remove all the tile, they will also be ripping out a wall in the
bathroom, because the corner isn't a 90-degree angle and the baseboard is tilted.
Dogs will have to be boarded, and Conan and I may have to go to a hotel.
See the inset for what the new tile will be. The tile is darker than it looks in the inset.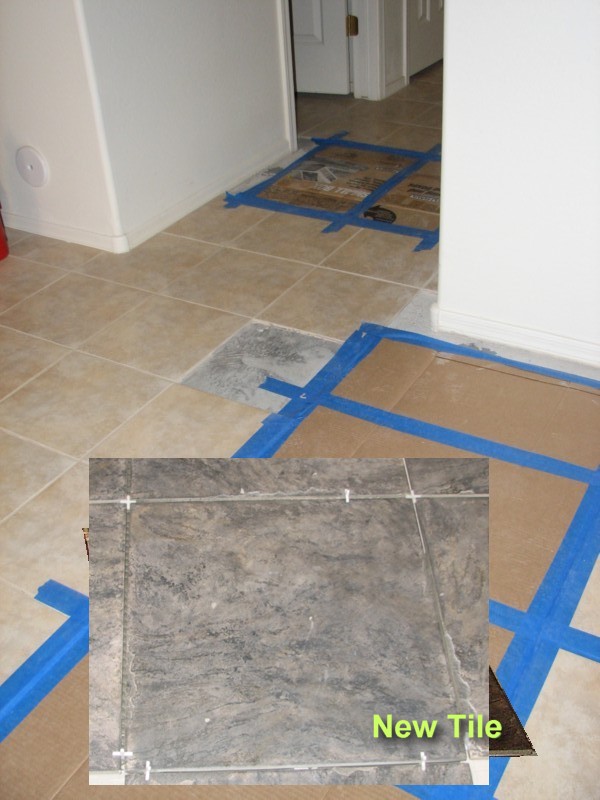 cement dust everywhere-- I rubbed my finger through it for full effect :D
and that's only the dust from 10 tiles, not 800 square feet.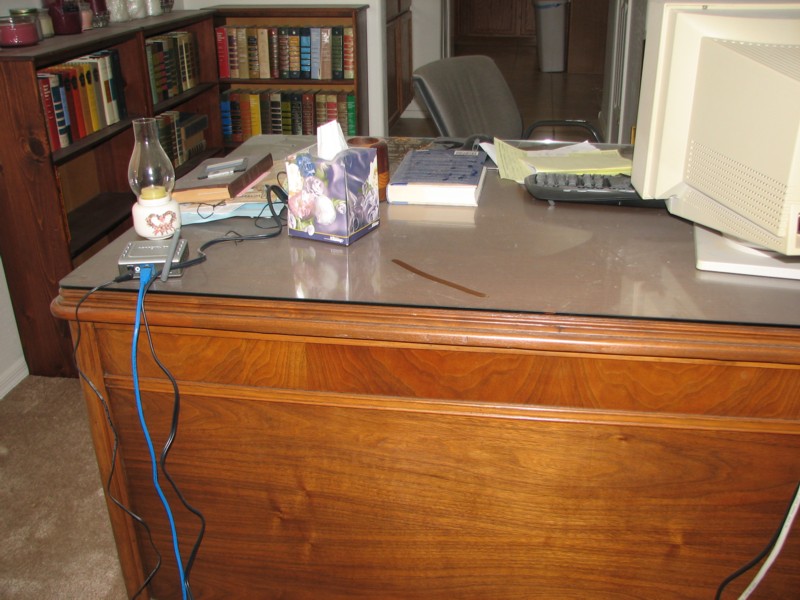 Guest bedroom floor had to be cut open to find out
why a huge area was making a weird noise. They also had to knock two holes in the wall
and bolt things from under the floor into the beam that is in the wall.
That has all been fixed, and the carpet was redone today.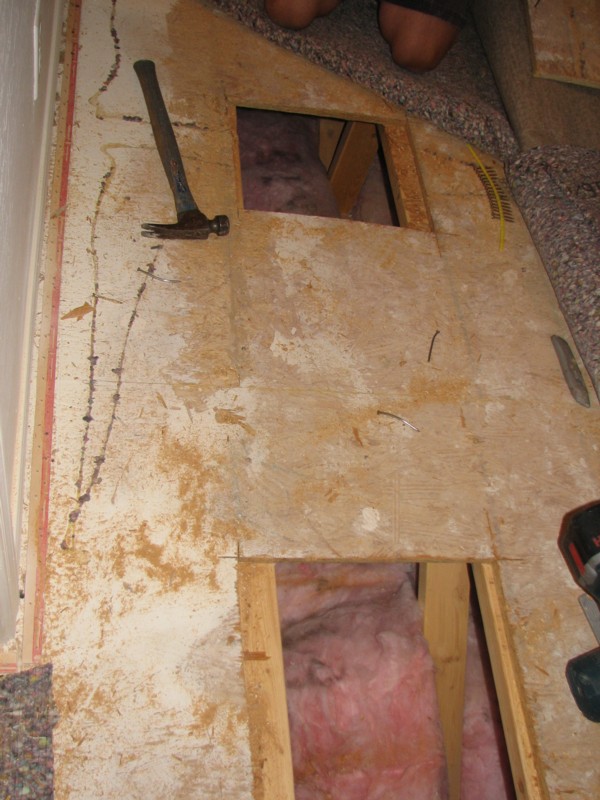 Although the end is in sight, there is still much to be done. Sometime soon, the pool builder
will be draining the pool, acid-washing it, and ripping out about 1/4 of the pebble-tec finish and redoing it.

The only thing we are paying for in all this work is the landscaping. :)
I'll be adding more of what has been accomplished each day until the projects are finished!